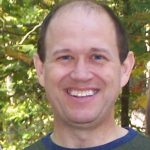 I grew up in rural northwest Ohio on a farm.  I had access to equipment and materials on the farm, so I spent my childhood dreaming up and building all types of mechanical, electrical, wood & metal projects.  My interest in design and invention started early, then I moved up to milling machines and CAD software.
After rural life, I went to Ohio State University and graduated with a degree in Electrical Engineering in 1982.
Texas Instruments recruited me to Dallas after being a honored participant in TI's extensive College Summer Engineering Program.  I have been living and working in the Dallas area ever since.
I met my lovely wife in Dallas and we raised two wonderful children here, both of whom recently graduated from college.
My wife and I are looking forward to investigating all types of new opportunities in this new phase of our life.
Mark Alt,  2020